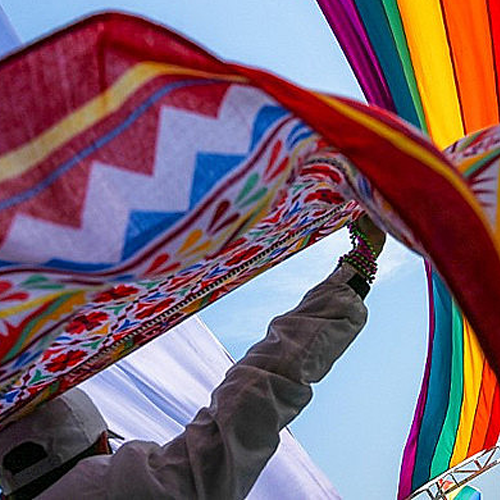 This working group aims to provide an intellectual setting in which graduate students and faculty can engage in interdisciplinary discussions on the specific ways in which gender and sexuality operate as categories of analysis and action in Latin America and the Caribbean. We seek to build a community of scholars in the Triangle area to explore how gender and sexuality influence crucial Latin American topics including revolution and violence, memory and trauma, movement and translation, as well as constructions of identity and community. The working group will function as a forum to promote the reading and discussion of key scholarly texts on gender and sexuality in Latin America and the Caribbean. We will include in our reading list those works written by the authors that we invite as guest lecturers. Another working group objective is to provide an respectful and intellectually enriching setting for graduate students to work on their papers, including grant proposals, and research papers. The group will also organize a film screening and discussion and a series of workshops and roundtable discussions focused on topics of interest to the wider community
Coordinated by:
Prof. Florence Babb (Anthropology, UNC, fbabb@unc.edu)
Prof. Pete Sigal (History, Duke, psigal@duke.edu)
Joseph Hiller (Cultural Anthropology, Duke)
Sydney Marshall (History, Duke)
Dani McIvor (History, UNC),
Emily Taylor (History, UNC)
The Gender & Sexuality in Latin America and the Caribbean Working Group and Duke's Gender, Sexuality, & Feminist Studies Department will be hosting a discussion with Katherine Marino on her new book Feminism for the Americas: The Making of an International Human Rights Movement. Marino is Associate Professor of History at the University of California Los Angeles. Her book offers a history of Pan-American feminism, arguing that Latin American and Caribbean activists promoted a broad and influential understanding of "feminismo americano" encompassing not only women's political and civil equality, but also social and economic justice, anti-imperialism, and in the 1930s and 40s, antifascism and anti-racism.
Reading and discussion with Margaret Randall, "The Sandinistas, A Feminist Lens."

Margaret Randall is a feminist poet, memoirist, translator, photographer, and social activist. She is the author and translator of more than 150 books, including her most recent, an autobiography, I Never Left Home: Poet, Feminist, Revolutionary (Duke University Press, 2020). Randall lived in Nicaragua for the first four years of the Sandinista project (1980-1984). Among numerous honors, in 1990 she was awarded the Lillian Hellman and Dashiell Hammett grant for writers victimized by political repression and in 2004 was the first recipient of PEN New Mexico's Dorothy Doyle Lifetime Achievement Award for Writing and Human Rights Activism.
Watch the video of this talk:
In conjunction with the North Carolina Latin American Film Festival, the working group presents a remote screening of the film Las Sandinistas, followed by a Q&A session with director Jenny Murray.
Las Sandinistas is a critically acclaimed doumentary that tells the story of the women who fought in Nicaragua's Sandinista Revolution as well as their continuing struggle for justice. Contact Emily Taylor for more info.
Book discussion on Feminism for the Americas: The Making of an International Human Rights Movement by Katherine Marino. Feminism for the Americas focuses on the role of women in Latin America and the Caribbean in the fight for gender equality around the world.
Feminism for the Americas is available as an ebook through Duke and UNC libraries, or for purchase through UNC Press. As a reminder, UNC Press is offering a 40% off discount with the code 01DAH40.